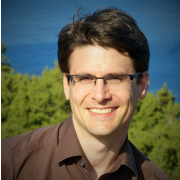 Prof. Dr. Alexander Stroh-Steckelberg
Professor of African Politics and Development Policy at the University of Bayreuth
eMail: alexander.stroh@uni-bayreuth.de
Phone: +49 (0)921 / 55-4185
Fax: +49 (0)921 / 55-4118
​Building: GW II Room: 0.09
Face-to-face office hours only upon appointment, preferably on Tuesdays, between 4-5 pm. Virtual meetins continue to be possible as well. Please contact my front office per e-mail for an appointment.
Julião Alar
Research Associate in the area of Comparative Politics with a focus on Africa - PhD student
Rachael Amanda
Student assistant in the MuDAIMa project
Visiting Researcher (BIGSAS) in the winter term 2017/2018

Currently Professor of Political Science, Head of Political Science Department and Director of Research and Development at Federal University Oye Ekiti, Ekiti State, Nigeria

Temporary Replacement for the tasks of the professorship during the summer term 2017

Currently Senior Researcher at the German Development Institute in the field of inter and transnational cooperation

Visiting Researcher (BIGSAS) in the summer term 2019

Currently Associate Lecturer of Political Science at the University of Yaoundé II, Cameroon

Visiting Lecturer Summer Term 2022

BIGSAS Alumni

Currently Associate Professor and Director of the Ali Mazrui Centre for Higher Education Studies, University of Johannesburg, South Africa

Former PhD Student

Former PhD Student

Currently Researcher at the German Institute of Development and Sustainability

Former student assistant

Former student assistant

Former student assistant

Former student assistant

Former student assistant

Former student assistant

Former student assistant

Former student assistant

Former student assistant