Team > Dr. Fortune Agbele
Overview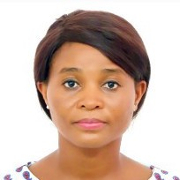 Dr. Fortune Agbele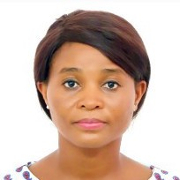 Faculty of Cultural Studies
African Politics and Development Policy
---
Short Bio:
Dr. Fortune Agbele is a political science doctoral candidate at the Bayreuth International Graduate School for Africa Studies, of the University of Bayreuth. She holds a Master of Public Policy from the Hertie School of Governance, Berlin, Germany where she focused on Democracies, EU and International Governance. Prior to that, she had completed a Bachelor of Arts degree in Philosophy and the Study of Religions at the University of Ghana. Fortune has also engaged in a number of research projects in the area of both domestic accountability and the assessment of the implementation social policy related projects. In this regard, she contributed to a project which was initiated by the Norwegian Agency for Development Cooperation, out of which the following publication was produced: "Conceptual Choices in Fighting Corruption: Lessons Learnt" (Norad 2011).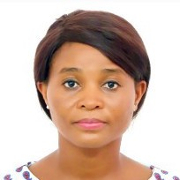 Faculty of Cultural Studies
African Politics and Development Policy
---
PhD Project:
Fortune is engaged in the study of voter behavior in Ghana. The project seeks to get an in-depth understanding into what accounts for the high interest in Ghana's electoral process during national level elections, looking at possible variations in motivation across different group properties, including regional and ethnic differences, as well as parties´ strategies. This is against the background that, Ghana, since its return to electoral democracy in 1992, has held six national level elections of which the voter turnouts have been high. In spite of the long waiting times which usually mark Election Day, an average voter turnout of about 71 percent have been recorded across these elections compared to a 37 percentage average during sub-national level elections. An observation which contradicts findings from previous studies which found a decline in voter turnout between founding and sub-sequent elections across sub-Saharan African countries.
An integrative theoretical approach is engaged in the study which combines the rational choice model with the group-based model and the social network theory is employed to help explain the phenomenon. Additionally, a mixed method design is being used to provide a better understanding of the issue being studied.