zurück zur Übersicht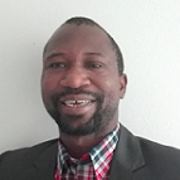 Ghadafi Saibu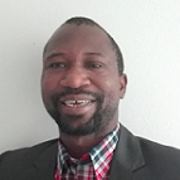 Faculty of Cultural Studies
African Politics and Development Policy
---
Academic Bio:
Ghadafi Saibu joined University of Bayreuth and the Bayreuth International Graduate School of African Studies (BIGSAS) as a Junior Fellow and a DAAD scholar since October 2016. He holds a Bachelor of Arts Degree from University of Ghana and M.A in Governance and Public Policy from University of Passau, Germany where he was a DAAD scholar from 2011 – 2013. His research interest centers on African Politics, political economy of violent youth mobilization and electoral violent/crisis in Africa, elections and electoral process and quantitative political methodology. Previously, Ghadafi worked as a Research Assistant in various capacities including: to a Member of Parliament in Ghana's Parliament from 2013 to 2016; the Center for Democratic Development (CDD Ghana); and a Teaching and Research Assistant in the University of Ghana.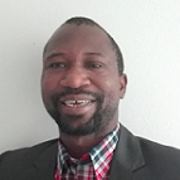 Faculty of Cultural Studies
African Politics and Development Policy
---
Research project
My PhD project is a time series cross – sectional studies focusing on the mobilization of violent youth by parties and party leaders in elections and electoral violence in Africa from 1990. I seek to explain variation across space in the nature and intensity of violent youth activities in African countries and as well as look at how the networks of violent youth, political parties and party leaders are created and sustained. The study utilizes greed – grievances and the selective violence theories to build a theoretical framework whilst adopting a mixed research design approach.
---
Publications
Lynch, G., Saibu, G., Gadjanova, G. (2022). WhatsApp and Political Messaging at the Periphery: Insights from Northern Ghana. In Hassan, I and Hitchen, J (eds.) WhatsApp and Everyday Life in West Africa: Beyond Fake News. Zed Books - Bloomsbury Publishing.
Agbele, F. and Saibu, G. (2021). Managing Elections Under Covid-19 Pandemic Conditions: The Case of Ghana. Institute for Democrarcy and Electoral Assistance.
Gadjanova E., Lynch G., Reifler J., Saibu G. (2019). Social Media, Cyber Battalions, and Political Mobilisation in Ghana. Research Paper, University of Exeter.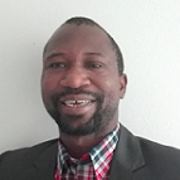 Faculty of Cultural Studies
African Politics and Development Policy
---
Ghadafi Saibu
Doctoral candidate